Repair Services at Bob's Auto Body:
At Bob's Auto Body, service is our focus. That means service for you and service for your vehicle. With that in mind, by the time you pick up your car, truck, or sport utility vehicle, it's our goal to not only ensure that your vehicle looks flawless, but also that you're happy with the service you received.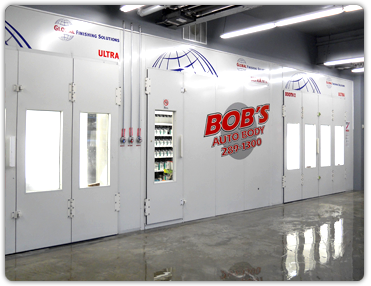 Frequently we're asked: "Do you do this?" No matter what it is, from a tiny scratch to a crushed bumper, the simple answer is "YES".
Some of the repair services we're frequently asked about include:
Collision Repair
Auto Body Repair
Wheel Alignment
Suspension & Undercarriage
24 hour towing
Glass Replacement
Pick Up and Delivery
Dents, Dings & Scratches
Auto detailing
And Much More...
Bob's Auto Body is a Massachusetts State Registered Auto Body Repair Shop #3053 and is fully bonded, licensed, and insured.
The Only Other Way to Get a Car That Looks This Good, Is to Buy a New Car
No matter the extent of your vehicle's damage, we can help. From a door ding or minor fender bender, to a full blown collision - we have every tool at our disposal to erase the damage and give you a car that's better than it was when you dropped it off.
Collision Repair
Alignment and Suspension Repair
Through the combination of modern equipment, a full mechanical shop for alignment and suspension work, and a paint shop that ensures a perfect, even finish - you can be sure that you're getting the best mechanical repairs, body work, and expertly matched painting available to you.
Contact Bob's Auto Body Today!
For more information on collision repair, suspension and alignment work, or auto body repair repair, mechanical work, or painting, please don't hesitate to give us a call at (781) 289-1300.
FULL COLOR MATCHING CAPABILITIES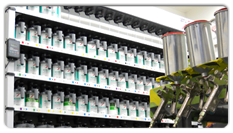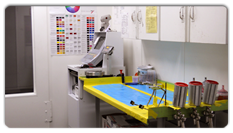 How We Do It Different:
We can provide you with a rental vehicle while we fix your car on site
We will coordinate towing through our towing provider, G&J Towing
We provide a lifetime warranty on repairs and painting
We will keep you informed about the status of your vehicle
We will work with your insurance provider
We provide complimentary auto detailing for every customer